TKO specializes in making advanced video communications and collaboration networks work. We deliver unparalleled industry expertise to meet the challenge of operating critical video networks that reliably support mission success.
Outsourcing - Equipped and Ready to go to your site - NOW
Daily, weekly, and full time professional support options are available from TKO for your video network. Our tech team can respond quickly to your Urgent Service need. Learn More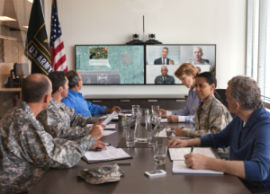 You choose the right level of staffing support to ensure the success of your video network.
Simplified outsourcing procurement is available on Schedule 70 GSA Contract (GS-35F-0193W)
TKO proudly maintains DoD 8570 Security+ certifications
Weekly and/or monthly written reports provided
Attendance at program review meetings
Regular network diagnostics
Special Event coordination and management
Training for your personnel
Products - TKO is an authorized reseller of all leading VTC equipment
TKO is expressly authorized to provide GSA pricing for Cisco/Tandberg video conferencing and collaboration tools.
Learn More
Efficient and Economical equipment procurement
Procurement vehicles include:

- Technical Support GSA Contract #GS-35F-0193W and SEWP IV
- VTC Equipment GSA Contract #GS-35F-0511T
Support - Ongoing help and maintenance to ensure network optimization
We offer a variety of services to keep your critical video network up, running, and operating at peak efficiency. Learn More
Maintenance plans
Helpdesk support
Rental equipment
ISDN to IP Migration
TKO engineers and manages this migration path to ensure a smooth transition and minimal network disruption.
Learn More
Confidently rely on TKO's expertise, reliability, and customer service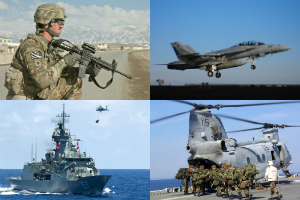 U.S. DoD and related government agencies depend on TKO for VTC and AV support services. An example list of our U.S. Government, military, and related customers is:
U.S. Army
U.S. Air Force
U.S. Marine Corps
U.S. Navy
National Guard Bureau
SPAWAR
U.S. Dept. of Energy
Lawrence Berkeley National Laboratory
Sandia National Laboratory
About TKO
TKO Video Communications provides onsite helpdesk, collaboration, equipment, training, and event support for video teleconference (VTC) networks. We provide short-term urgent technical support and continuing onsite full and part time professional services. TKO's technical experts ensure video and collaboration networks run efficiently and are ready for immediate deployment.