Key Staff
John Roensch
---
Business Development Management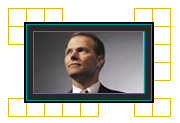 John Roensch is one of our visionaries. He joined the company in its earliest days with a vision of enabling communications technologies to reach their full potential in businesses, government and education. While working for over 11 years at a regional telephone company, Pacific Bell, Mr. Roensch saw how frequently these organizations failed to fully realize the benefits of the communications services they were buying. Moreover, he saw critical enterprise networks go down for lack of proper systems management.
In 1995, with a mission to change the overall poor customer experience with telecom service providers, Mr. Roensch joined Turn-Key Operations, Inc. (TKO). His vision has been to position TKO as a high quality provider of Mission Critical communications services. Today, TKO has firmly established itself as a premier provider of support services for satellite, streaming, video conferencing and outsourced communications networks.
Craig Ortiz
---
Program Management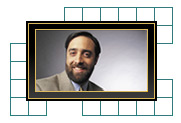 Craig Ortiz co-founded TKO. In the early 1990's, Mr. Ortiz founded his own firm, Communication-on-Demand, to provide event and broadcast services to large organizations nationwide. His many years as a broadcast engineer within Silicon Valley's technology sector offered him keen insight to the demands and challenges of anywhere, anytime communication.
Since helping to found TKO in 1995, Mr. Ortiz has integrated the skill and experience from his former venture into TKO's world-class satellite event management service. TKO now offers these services to business and government enterprises globally.
Mary Roensch
---
Chief Financial Officer
Mary Roensch, Mr. Roensch's sister, joined TKO in 1996 as Chief Financial Officer. She brings depth and skill to the issues of today's challenging financial environment and she extends great certainty to the sound financial condition of TKO.
Ms. Roensch has held director and officer positions in some of the most admired Fortune 500 companies. She has presided over some of their key financial transactions and strategies both large and small. Ms. Roensch also shares TKO's entrepreneurial spirit, having herself founded MRC, an accounting consultancy for businesses in California.