Key Staff
John Roensch
---
President & CEO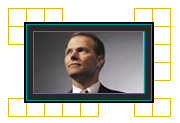 Our company was founded and managed by an industry veteran, John Roensch. In 1995, John Roensch left Pacific Bell, now AT&T, to found Turn-Key Operations, Inc. The company's mission was then, and is now, to make using complex communications systems easier for customers. TKO, as the company has been called from its earliest days, immediately focused on simplifying the complexities of data communications and, in specific, simplifying
video communications. Since its founding, Mr. Roensch has grown TKO into a nationwide organization providing global services to Fortune 100 companies, governments, universities and both mid and small sized organizations.
Craig Ortiz
---
Program Management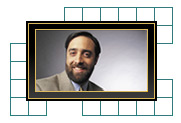 Craig Ortiz joined TKO with the consolidation of a company he founded, Communications on Demand, into TKO's business in the late 1990's.
Mr. Ortiz is a seasoned expert in the field of broadcast engineering and as such, he leads TKO's primary business segment of video communications technologies and services. In his years with TKO, Mr. Ortiz has engineered and managed teams and systems that support some of the largest video networks in the world. Customers with large video deployments often require immediate and urgent technical attention. To address this critical need, Mr. Ortiz oversees TKO's Urgent Service Helpdesk which provides immediate skilled assistance to these customers. For TKO to succeed where clients struggle on their own, deep experience has to combine with a goal to make operations work easily and effectively. Mr. Ortiz is in charge of just this aspect of TKO's operations.
Bill Swagerty
---
Systems Management
Bill Swagerty manages TKO's Systems, Applications and Services. When our clients reach TKO electronically, they are in contact with systems Mr. Swagerty oversees.
Video communications as a business tool is evolving into a daily and even hourly use tool. As a result, TKO's delivery of services and the systems it takes to deliver those services expand constantly. Under Mr. Swagerty's management, TKO has developed internal tools to deliver complex systems management in support of all manner of
video communications. These tools are used daily by TKO's workforce to ensure clients' needs are met and TKO's resources are well managed to meet those needs continuously.
Michael Ardalan
---
Sales Management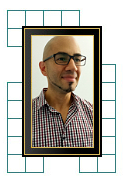 TKO provides proposals, quotations and reservations to countless clients worldwide each year. Michael Ardalan is the leader of TKO's global sales operations and
client outreach. Mr. Ardalan oversees TKO's GSA and CMAS schedules among other Blanket Purchase Agreements (BPA's). Under Mr. Ardlan's leadership, TKO has expanded its GSA contract to include a California multiple award schedule (CMAS), extended its GSA contract through the year 2020 and scored highly on GSA government report cards. The Company's success depends greatly on Mr. Ardalan's attention to the entire ecosystem of sales, marketing and partnering. As such, Mr. Ardalan's role is critical to TKO's near and long term success.