Network Diagram - PCS-1/PCS-1S
Listed below is a sample of a video conferencing network schematic diagram using a flat panel display in a "Picture to Picture" mode with the Sony PCS-1 and PCS-1S. Also included are Sony optional equipment and accessories.
Schematic Diagram of PCS-1/1S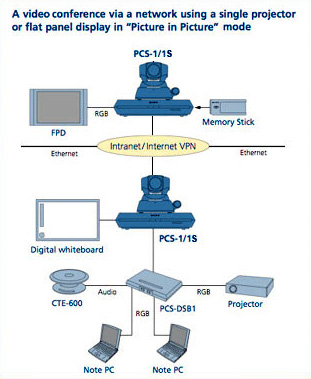 You may also be interested in learning more about:
TKO Video Communications
TKO also provides satellite broadcasting, video and audio streaming and audio conferencing. In addition, we offer video conference and telecommunications training.