Cisco EX Series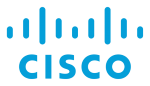 Cisco's desktop TelePresence systems include the EX90 and the EX60 personal video conferencing systems. These sleek systems are well suited for use at individual workstations as they require little space and provide comparatively large LCD screens.
The EX90 provides a 24-inch LCD screen and all features expected in a room-based video conferencing system. The EX60 provides a 21.5" screen and a compelling price point. Both the EX90 and EX60 are completely compatible with all other Cisco TelePresence products along with all manufacturer's products that are compliant with video conferencing standards (including Polycom, LifeSize, Sony, and VTel.)
Cisco EX Series
EX90
Cisco developed the EX90 with team leaders and managers in mind. this all-in-one system is capable of connecting point-to-point or multipoint conferences. The large 24" LCD screen provides an excellent viewing area and the elegantly designed touch pad allows for easy system management.
EX60
This smaller version of the EX90 provides TelePresence-grade video conferencing using a smaller desktop footprint and a 21.5" LCD screen. This system is ideal for connecting to other systems in point-to-point mode or as a participant in a multipoint conference.