Cisco MXP Series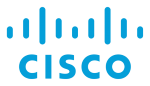 The MXP Series of Cisco products are among the most robust and capable video conferencing codecs ever manufactured. Using standard connections for audio and video, this series allows installers a high degree of flexibility when installing in a variety of applications. Audio inputs are XLR and audio outputs are RCA while video inputs are DVI, S-Video or composite. The simplicity of these physical interfaces is match by the simplicity of system operation making this series of products a favorite among integration specialists and users alike.

In the early MXP codec models, a Wide Angel View Element (Camera) was the standard that produced excellent Standard Definition images. This W.A.V.E. camera along with H.264 encoding/decoding of images and a high bandwidth rate produced near HD images even from early MXP systems. Recent improvements in the MXP product line include an HD version of the MXP, which introduced the Cisco TelePresence PrecisionHD camera. This HD camera supercharged the MXP product line into a robust, fully featured w720p HD product line.
A key element that makes the MXP Series unique is that it supports multiple networks natively. This means that the product itself can support networks with their own physical connections including connections for IP networks, Basic Rate ISDN networks, T-1 networks and Primary Rate ISDN networks. The MXP products, when configured with optional multipoint capability can act as a stand alone Multipoint Conferencing Unit (MCU). These features taken together make the MXP product line robust, capable and affordable.
Key Differentiators of the Cisco MXP TelePresence Series:
Compact 1RU space saving chassis
Standard XLR, RCA audio connectors
Standard DVI, S-Video and composite video connectors
Designed for a wide array of integration scenarios
Multiple network interfaces including LAN/IP, BRI, T-1 and PRI