Cisco Edge Series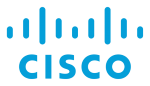 The Cisco Edge Series of video conferencing products are built for conference room use. These systems improve on the capabilities previously relegated to "set top" systems. The key to the Edge Series architecture is that it separated the camera from the codec and it therefore eliminated the set top era in Cisco's product line. With the Edge systems, the camera can be mounted in an area (for example on a wall shelf) that is separated from the codec. The design significantly enhances the conference room appearance of video systems by making it possible to locate the codec and network cabling in a credenza while placing the camera adjacent to or above a monitor. The Edge Series was originally introduced by Tandberg, which Cisco acquired in 2010. It ushered in a new era in the Tandberg product line and Cisco has retained these enhancements.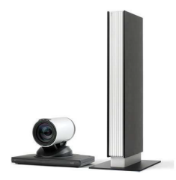 The robust character of the MXP product line is embedded into the Edge Series and the proof of this is in the Edge Series' interfaces. The Edge products are sometimes called Edge MXP products and they include multiple XLR connections for Audio, multiple video connections and most significantly, multiple network interfaces. The Edge Series includes network interfaces for both IP and ISDN (Basic Rate). The Edge 95 product, which we recommend over the Edge 75 and Edge 85 includes the ability to host multipoint video conference calls on multiple networks, internally. This extraordinary capability is rare among video conferencing systems and it provides a powerful meeting capability for large conference rooms and boardrooms.
Edge 75/85/95 - Development History
Cisco purchased the Edge product line in 2010 along with Tandberg, the company that created it. Prior to the introduction of the Edge Series of video systems (including the Edge 75, Edge 85 and Edge 95), Tandberg had released a product line of "Set Top" video conferencing systems. These systems were named the Tandberg 770, Tandberg 880 and Tandberg 990. Tandberg's set top systems had included a codec, network connections and camera in an all-in-one chassis that required mounting near a video display. Tandberg's model 770, 880 and 990 were capable video conference systems but because they required all the connections to be made right at the video display, integration of network and audio systems was greatly complicated.
The Edge Series products significantly upgraded the 770/880/990 and the new models became the HD capable Edge 75/85/95. The architecture upgrade that created the Edge Series separated the camera and codec while additional upgrades enabled processing of high quality video at 720p.