Cisco C Series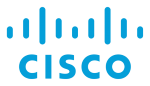 The Cisco C Series TelePresence video conferencing systems deliver high quality HD video in conference rooms, board rooms and auditoriums. These capable systems are designed to be integrated into environments that include multiple display systems, specialized audio capabilities and unique control systems. Even with all this capability, the C Series codecs can be installed into the most minimally equipped conference room. When your communications needs include high quality interactivity with the clarity of HD images, the C Series of TelePresence systems is an ideal choice.
Cisco C Series
C90
This 2RU codec is designed for use in large venues including auditoriums, stadiums, studios and command centers. The C90 includes the ability to integrate a wide variety of audio and video signals all with the ease of use of the Cisco menu structure.
C60
A codec designed for boardrooms and large conference rooms. The C60 is designed for use in rooms that are equipped with multiple displays, sound systems and presentation tools. The C60, like the C90, enables integration with a wide variety of 3rd party audio visual tools commonly required in executive and large meeting rooms.
C40
HD capability to delivered with economy and capability in mind. The economical Cisco TelePresence C40 codec provides HD interactive video conferencing and an ability to integrate into the projection and audio systems of most conference rooms. This codec is well suited for small and medium sized conference rooms that need the advanced capabilities of a fully featured video codec at a modest price.
C20
The Quick Set C20 HD video conferencing system provides the most commonly requested features of the larger, more capable video conferencing systems in a low cost, quickly installable package. The C20 Quick Set is even sold in "packs" to both reduce cost and allow organizations to procure and install them quickly. This is an ideal solution for widespread use in remote offices and small conference rooms.